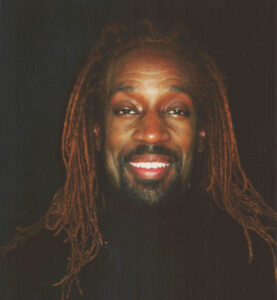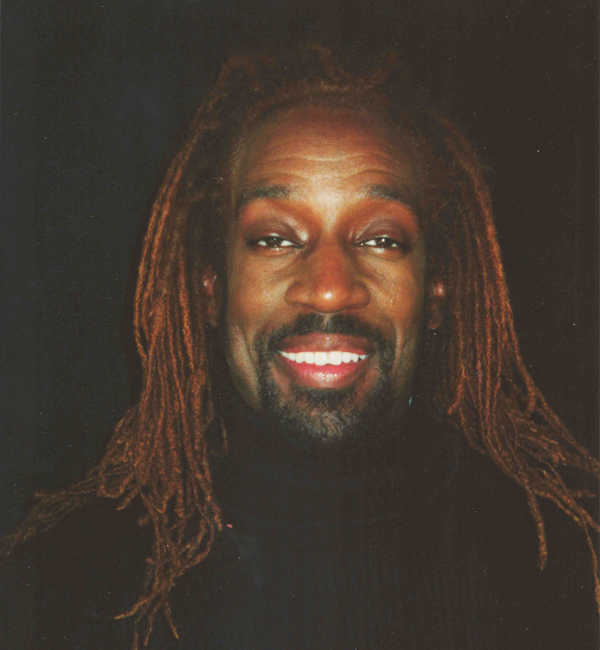 CLIFFORD J. BRELAND is known nationally as: an accomplished artistic director, educator, choreographer, dancer, fitness and certified gyrotonic trainer. Clifford began his formal dance training with Mary Lynn, in Riverside, Ca. , which lead to a full scholarship to study at the Dance Theater of Harlem in New York with Arthur Mitchell and Karel Shook.
Clifford continued his studies at the University of California, Riverside, where Clifford trained with Donald Hewitt, George De La Pena, Kathryn Scarano, Alonzo King and acting with Leonard Simon, Ph.D. and David Horn, Ph.D. Clifford graduated from the University of California, Riverside earning a Bachelor's of Arts Degree in Sociology. Clifford has worked and collaborated with Artist such as: Donald McKayle, Paula Kelly, Gladys Knight, Shirley MacLaine, Cheryl Lynn, Oscar Brown Jr., Jean Pace, Verncé Watson Johnson and Debbie Allen.
In 1988 Clifford founded Bre Dance Studio, where thousands of students have been trained in the techniques of ballet, jazz, tap, modern dance, hip hop and drama. Many of Clifford's students have participated in scholarship and apprenticeship programs at: the Joffrey School of Ballet, the National School of Ballet in Canada, the Alvin Ailey School of Dance, the San Francisco School of Ballet, Pittsburgh Youth Ballet School and the American Musical and Dramatic Academy in New York City and Los Angeles. Clifford's students have achieved first place in: the 1994 Chicago National NAACP/ACT-SO Dance Competition and the 1998, 1996, and 1994 Los Angeles County Music Center Spotlight Award in the modern/jazz dance category. Clifford has taught at: the American College Dance Festival, the California Fitness and Movement Workshop, the 12th and 17th Annual International Association of Blacks in Dance Conference and the University of California, Irvine, where he was a Lecturer in Dance for five years.
In 1991 Clifford founded Bre Dance Theatre, a nationally-known, dynamic, and versatile dance company that crosses established, technical boundaries to present thought-provoking works of contemporary significance. The Bre Dance Theatre made it's national debut at the International Association of Blacks in Dance at the Majestic Theatre in Dallas, Texas and has performed at venues such as: Page Auditorium at Duke University, the University of California, Riverside, the John Anson Ford Amphitheater in Los Angeles, California, the Western Arts Alliance and for 651 Arts at the BAM Harvey Theater in Brooklyn, New York.
Clifford has trained dancers that are now pursuing professional performing careers with well-known artists, such as: Beyoncé, Ricky Martin, Mary J. Blige, Brian McKnight, Will Smith, Bette Midler, the late Aaliyah, Missy Elliott, Natalie Cole and at special events such as: the Comicview, the BET Music Awards, the American Music Awards and many others.
Clifford is the grateful recipient of several awards and honors, among them are: the Riverside African American Historical Society's Unsung Hero Award, the YMCA Every Day Hero Award, the Essie L Bell Award with congressional recognition from former Governor Grey Davis, the Gems of Excellence Award by the Riverside Juneteenth Celebration and a proclamation from Mayor Ronald Loveridge, of Riverside, California proclaimed May 31 "Bre Day!"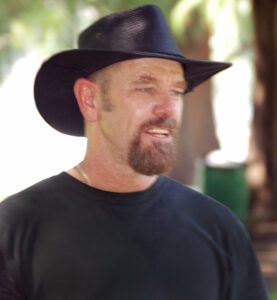 Ronald Nelson a.k.a Ron was born in Germany and learned English on the outskirts of London after being adopted at the age of three by Air Force Lt. Colonel James and Louise Nelson.  After moving around as military families do,  the Nelsons settled in Pomona.  Ron became very interested in air pollution after working in the back yard for a week before finding out he was living at the base of Mount Baldy. This led to Ron obtaining a B.S. degree in Environmental Engineering from Cal Poly University,  San Luis Obispo.  In his mid twenties, Ron was a Project Engineer for the Public Service Company of Colorado and oversaw over $50 million in reducing the emissions from various coal fired electric power plants.
Ron's very humble beginnings led to a passion to help children reach their full potential, with self confidence, social skills and developing thier talents.  Upon meeting Clifford Breland,  collectively their union and call to service became proactive.  Ronald Nelson co-founded Bre Dance Studio with Clifford Breland.   Ron converted the original studio's space from a barren unit with waffled concrete floors into a multi functional dance studio.  Ron is involved in all aspects of Bre Dance Studio, other than teaching dance.  As the Administrator, Ron manages the office with day to day financial, reception and business tasks.   Ron's creativity has designed and built many sets for Bre Dance Studio and Bre Dance Theatre.   Such as those used in Bre Theatre's Classics like: He She We, Masquerade, Probably Me, The View From Here and The Chocolate Nutcracker with Debbie Allen, featuring Misty Copeland.
Bre Dance Studio's Ronald Nelson is grateful as the 2014 recipient of the NAACP's Business Entrepreneur Award.